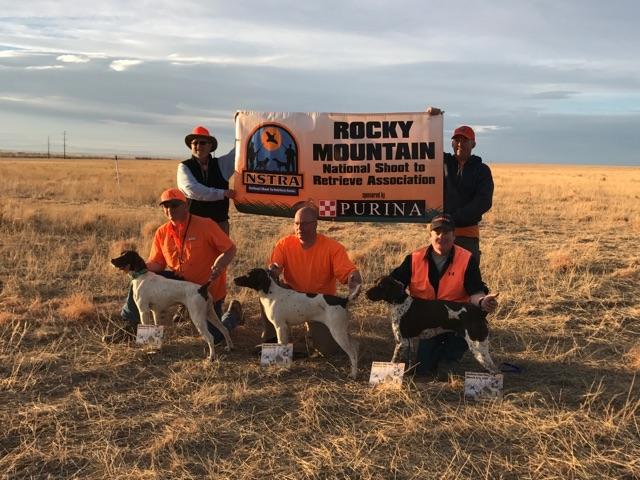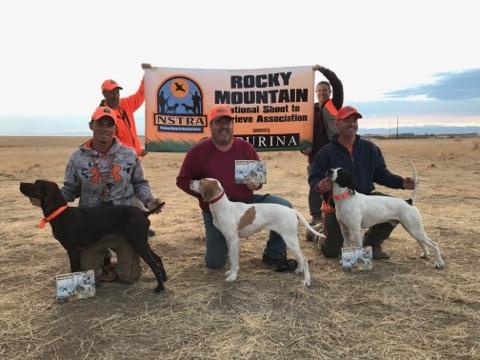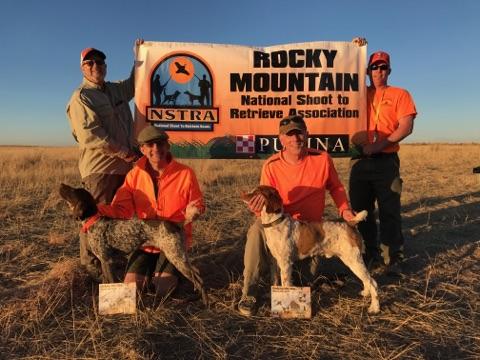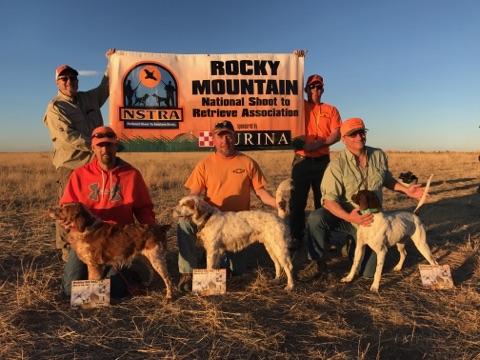 March 4-5, 2017
Open / Novice Dbl / Dbl
Location: Hudson, CO (RMSDC Grounds)
Jim Graver/Kurt Lang
jimgraver@comcast.net/wingnshot@comcast.net
303-588-0502 / 303-921-4217
Entry Fee: $45
Hudson Trial Ground Map
Trial Directions:
Hudson Trial Grounds are located 5.5 miles East of the town Hudson.
From Hudson take HWY 52 east for 5.5 miles. Turn south on CO Rd 55 and travel 1 mile to CO Rd 10. Turn East on CO rd 10 for 3/4 mile. The field trial grounds will be the north.
Google Maps:
Google Maps on smart phones for easy navigation.
Braces have now been posted on the National NSTRA web site. Click to View Braces
We will have lunch available at the fields for purchase. We will have water for everyone. IF YOU DON'T SIGN UP, YOU DON'T GET LUNCH.
Saturday we will have turkey and ham sandwiches on ciabatta rolls, cookies and chips. Cost is $5.00. Please let us know by Thursday, if you (you, spouse, friend) want to be included. We need a count.
Sunday we will have Brats, cookies and chips. You must sign up at the scorer's table no later than 2 PM on Saturday. Cost is $3.00 for 1 brat, $5.00 for 2 brats.
If you would like to check out the fields and run your dogs on Friday, you are welcome to do that, but you can't plant birds after 3 PM. Please no ATVs on the Field on Friday. We will be at the Fields on Friday morning, and there will be birds available for purchased for $6.50 each. Please text Jim Graver at 303-588-0502 prior to Friday if you want birds and let Jim know how many birds you want.