Directions to the Pikes Peak Trial.
The trial grounds are west of Woodland Park, CO.
Use HWY 24 and travel approximately 2.9 miles west of Woodland Park, CO to Edlowe Rd/CR 28
Turn south onto Edlowe Rd and at the "T" stay right onto Midland Rd.
Take your next left and turn East on Markus Rd
Continue on Markus Rd and you will see the trial fields to the south. Parking will be on the south side of Markus Rd.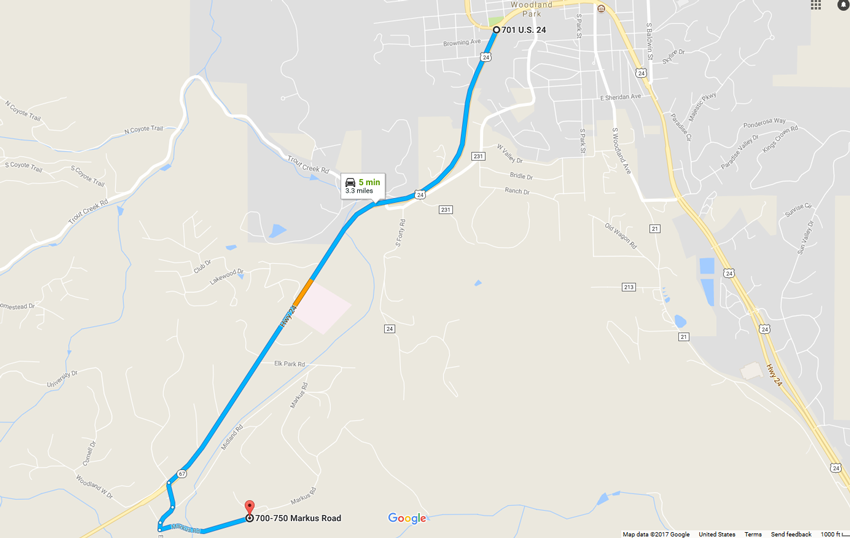 See trial ground's map below.
Click this link on your mobile smart phone for GPS navigation
Trial Ground Map